Why did we begin this organization with community? Why do we continue to stand proudly with our community?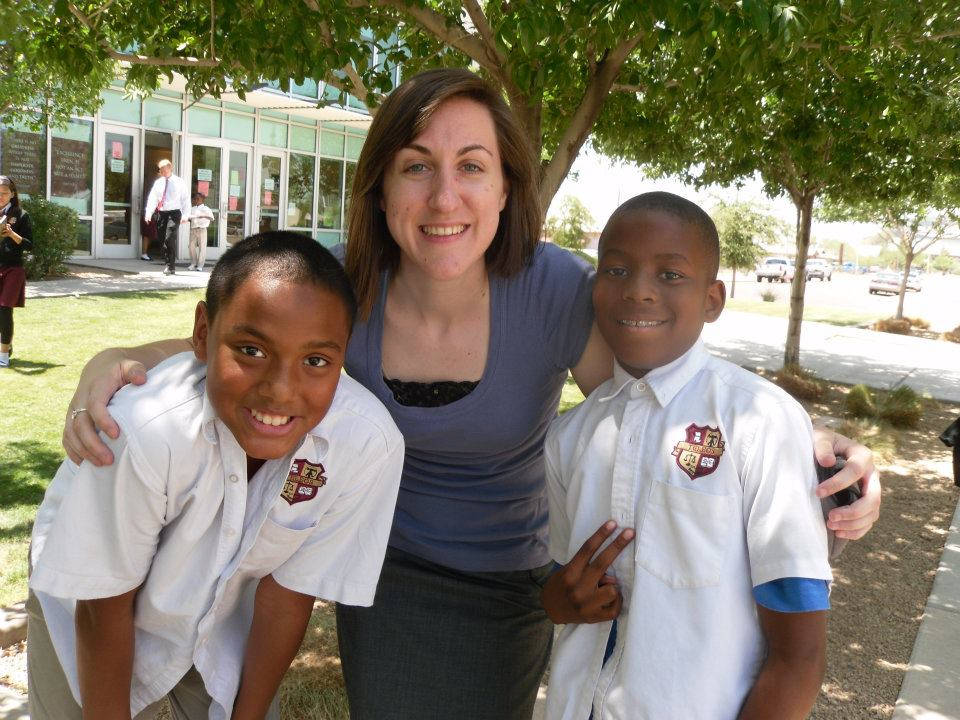 Our Founding
"Ms. Miller, if you commit to empowering more student leaders like you did with us, we will commit to leading in our own ways in the school. We're with you."
My student Santana's words, spoken as I transitioned from being his 6th grade teacher to a school leader, continue to ground me in the power of student leadership development in our classrooms. Learning from and working alongside talented teachers and administrators over the past ten years, I have translated my belief in the transformative power of our students into a program that develops educators who see our students as community leaders and partner with them to achieve system shaking results that combat the disempowerment of our students in urban schools.
The Problem

…systemically flawed belief that a silent, compliant classroom is the highest level of success possible in urban schools…
The Goal

Move beyond the complacency of compliant students to a place of authentic student empowerment.
The How

Cultivate student voice, empowerment, and ownership…via teacher, student, and community partnerships.
We get close with our communities. We spend real time in our communities. We are humbled to walk with the powerful people in our communities and believe this is the only way we can co-construct solutions that actually work.
We model integrity by sharing our progress and areas of growth transparently with our schools and broader community. We ensure they have the structural power to offer actionable feedback that holds us accountable.
We seek to find the joy in our work and build from this foundation. This does not mean we are always happy: this means that we believe in the power of our students and communities so deeply that joy is the natural manifestation of that belief.
We honor the leadership that lives in our students, teachers, and community members. We actively look for the qualities that make them strong and build from that foundation of assets rather than deficits.
Dominant culture values competition. We don't. We value transformative collaboration because we believe this is essential to contextualize our work and build something system shaking and sustainable together.
Support RPIA Teachers
Give the gift of leadership and learning!