90%
daily student attendance in RPIA classroom
#1
math achievement growth in the school
5x
more RPIA teachers in the school this year
Not only did my students change, but I changed too.
I am very thankful to RPIA for all of the knowledge they have shared with me. In the beginning, I had no idea what RPIA was about or what would be expected of me. Now, several months later, not only have my children blossomed, but so have I! My focus was on the restorative practices-aligned book called CRT & the Brain by Dr. Zaretta Hammond. My students went on the journey with me. We learned how to be be culturally responsive, how the brain works, and especially what having a growth mindset is and how it affects us as people. My students now enjoy being challenged because they understand that's how we strengthen our brains. Instead of just saying pass, they now ask for a hint or say they need more time because they can do it. Just that one thing has impacted my classroom more than even they realize. Nobody wants to give up, they all want to work until they get it. I am so proud of them, which I tell them often.
Not only did my students change, but I changed too. Now I have a growth mindset about what my students can do. Not only do we say we can do it - we actually want to do it. The students that used to whisper now speak up proudly, especially my bilingual students who now raise their hand and talk more often.
We work as a team and don't leave anyone behind, regardless of the circumstance. I can honestly say I have no behavior issues in my class anymore, and attendance has improved greatly. I believe I am a better teacher because I now teach with an open mind and never assume what a child understands or doesn't know. In conclusion, I would say my class and I have grown tremendously due to RPIA. I will forever be grateful! Thank you.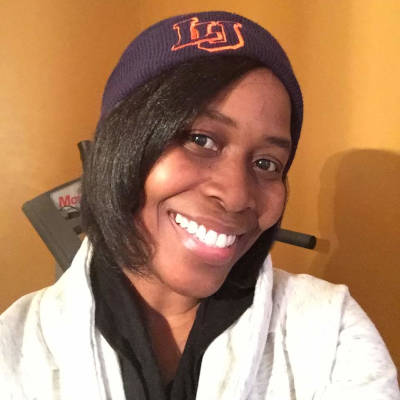 Brenda Jones, 3rd Grade Teacher
Share This School's Success Story!
Support RPIA Teachers
Give the gift of leadership and learning!